2019-01-11 05:00:00
2019-01-11 06:00:00
Pi Radio
Die Brainwashed - Radio Edition ist eine einstündige Show mit Musik von den Künstlern und Labels auf Brainwashed.com.
---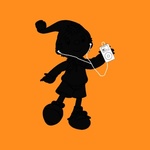 Panasonic, "Vapina" (Kulma) 1997 Mute
Trans Am, "Cologne" (Surrender To The Night) 1997 Thrill Jockey
Labradford, "G" (Mi Media Naranja) 1997 Kranky
Nurse With Wound/Aranos, "Bloodclot" (Acts Of Senseless Beauty) 1997 United Dairies
Laika, "Almost Sleeping" (Sounds of the Satellites) 1997 Too Pure
Dark Magus, "Ocean Spray" (Night Watchmen) 1997 Alphaphone
Mouse On Mars, "Cache Cœur Naïf (featuring Laetitia Sadier)" (Cache Cœur Naïf) 1997 Thrill Jockey
Aerial M, "Wedding Song No. 3" (M is …) 1997 Drag City
Low, "Be There" (Songs For A Dead Pilot [EP]) 1997 Kranky
Scala, "Slide" (Slide) 1997 Too Pure
GusGus, "Believe" (Polydistortion) 1997 4AD
Fridge, "For Force" (Lign) 1997 Output
Sendung vom 2. Dezember 2018
Brainwashed - Radio Edition
Email podcast at brainwashed dot com to say who you are; what you like; what you want to hear; share pictures for the podcast of where you're from, your computer or MP3 player with or without the Brainwashed Podcast Playing; and win free music! We have no tracking information, no idea who's listening to these things so the more feedback that comes in, the more frequent podcasts will come. You will not be put on any spam list and your information will remain completely private and not farmed out to a third party. Thanks for your attention and thanks for listening.
---
88,4 MHz - Pi Radio