2022-02-25 03:00:00
2022-02-25 05:00:00
Pi Radio
Avantgardistische Elektronika und frickelige Klangexperimente.
---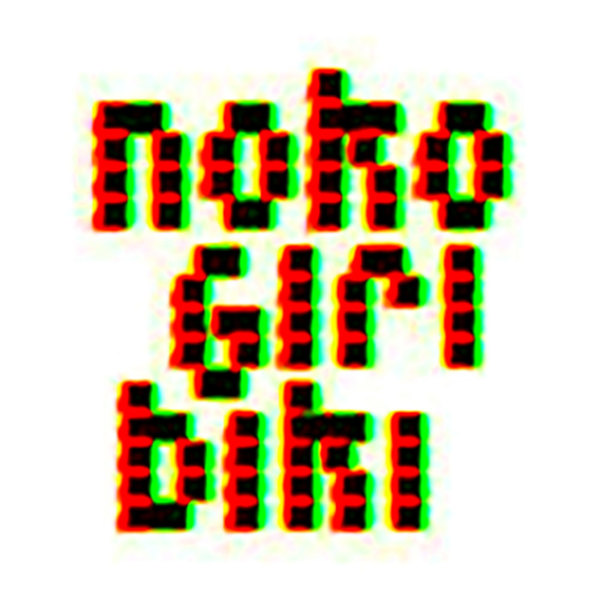 NOKO 130 - Popcorn ∞ Antwerp & London
Arty music mix, The Superfurry DJ
Audiotourism par excellence! salty or sweet, in any case provide enough popcorn for the broadcast.
In the seventies belgium gave Popcorn a new meaning. an era of pitched down records pops, like corn from maize under heat, in an Antwerp full of art & avantgarde. music, as complex as more dignified carbon, from the most important european trading metropolis for.. short interposed question: why does Chuck Norris eat diamonds for breakfast? …well?… they crunch so nice!
Experimental like hot butter on skin is e.g. the label Ultra Eczema & the local Radio Centraal.
Thereafter it goes directly back to London with a mix from The Superfurry DJ. last november at Ti Pi Tin they played the good old vinyl consecutively clockwise with the courage to experiment for the Buddha Jumps presentation from the cute taiwanese publisher nos:books. that does not have much to do with London, unless, of course, the city as great backdrop (by the way it rained more in Antwerp, so much for the weather).
introductie. Gesto - tropival .Tropisch Excuus-CDr/zine
Raionbashi - maakt popcorn .Ultra Eczema 82
Oval Angle - aa .JS 007
Sudden Infant - la bamba .Ultra Eczema 68
Kian Sandalen - holidays .Tropisch Excuus-CDr/zine
Burning Star Core - popcorn .Ultra Eczema 82
Oval Angle - arrange .JS 007
VVM & The Synthetic Voice Of Gaeoudjiparl van den dobbelsteen - la bamba .Ultra Eczema 68
Heatsick - melts in your mouth .Ultra Eczema 82
Oval Angle - drawing faces .JS 007
Rawakari - vertical hymn .ELF 007
Picasio - do you really like it? vs. axel f (mash-up) .BAZ 002
Wet - that's the game .STD 1201
B-Art - baby wants to ride .SUB 044
Tragic Error - tanzen .SD 4000
Beat Beat Beat - beat in the street .SUB 034
Major Problem - acid queen .SUB 044
Rhythm Device - acid rock .SD 4000
My Land & Lion - popcorn .Ultra Eczema 82
Sjors Bral - spookrijders in de lucht .Ultra Eczema 184
The Superfurry DJ – BUDDHA JUMPS mixtape come in. L.A.M. - irradiated .C#33 C-D
Wout Steenhuis - blue hawaii .SEG 8407
Oneohtrix Point Never - sleep dealer .SFT 010
Walter Raatzke mit seinem Orchester & Ludwig Bernauer - ti pi tin (hab ein bißchen mut) .Tempo-1448
Shits And Giggles - trick or treat .FDAFITS 001
Ultrademon - step into liquid (its a trap) .FFE 001EP
Polyrock - slow dogs .RCA-PL 14043
John Callaghan - they're coming! .SHOCK# 1
Black Lips - you keep on running .VCA1 800261
Colourbox - edit the dragon .CAD 508
TNGHT - higehr gruond (DJ Detweiler rmx) .CHNSTRK001
Vice Versa - do it steady .Capitol-90923
Kyle Hall - lax adrenalin .WO 30,000
Shabazz Palaces - #cake .SP 1044
Plvs Vltra - yume .SP 018
The Buggles - i am a camera .CAR 213T pauzeren. Augusto Concato - without /senza .no label (1977)
Metronomy - the most immaculate haircut .BEC 5161672
The Space Lady - humdinger .LSSN 020
The Flying Lizards - money .Virgin-201426
Baron Zen - money (Arabian Prince remix) .STH 2160
Francis Bebey - di saegi .BB 064
M.I.A. - the real pirates of the caribbean .clothing ad (2008)
Holly Golightly - this strange effect .DAMGOOD 413
V/VM - the best baby .OFFALP 03
Orchestral Manoeuvres In The Dark - dancing .Virgin-201 653
Klaus Nomi - wasting my time .RCA-PL 37556
Diamond Version - connecting people .STUMMDV1
Björk - Where Is The Line (fantômas mix) .One Little Indian-482TP12
Chaos A.D. - jump .MASK 500
Felix Mendelssohn and his Hawaiian Serenaders - by the sleepy lagoon .SEG 7658
Nobukazu Takemura - funny illustrated book .THRILL 118
find out. DJ Koze aka Adolf Noise - scene de la vie de rauf denktasch .BTT 078
supermeow to: Quwada, Geran, Bloeme, Son Ni & Ting!
Nokogiribiki
Weird broadcast radio since 2005.
Eine Sendeübernahme von Radio Blau aus Leipzig.
---
88,4 MHz - Pi Radio