2017-09-07 21:30:00
2017-09-07 23:00:00
Pi Radio
D/B Radio with a view to bringing different styles and directions in music to a wider audience, and so fostering music that has a formidable and extraordinary approach.
---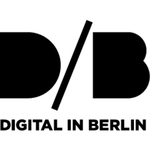 Antwood | I'm Lovin' I.T. | Sponsored Content | Planet Mu 
Andromeda Mega Express Orchestra | Vula | Vula | Alien Transistor 
Toro y Moi | Mona Lisa | Boo Boo | Carpark Records 
Dedekind Cut | Lil Puffy Coat | The Expanded Domain | Hallow Ground 
G.E.S. | Nijo-Jo | Uguisubari | Faitiche 
Psycho & Plastic | Planet Seductron | Planet Seductron | Give Us Your Gold 
Portico Quartet | Art In The Age Of Automation | Art In The Age Of Automation | Gondwana 
Alasdair Roberts | The Downward Road | Pangs | Drag City 
Mana | SEI NOVE | Creature EP | Hyperdub 
Cornelius | Mellow Yellow Feel | Mellow Waves | 
Machine Woman | Camile From OHM Makes Me Feel Loved | When Lobster Comes Home | Technicolor 
MAPA | Bunt Tragiczny | No Automatu | Gusstaff Records 
Barbara Morgenstern | Grow_Nite Jewel Remix | Werkstatt Remixe | monika enterprise 
Dub Gabriel | Cali Collie feat. Addis Pablo | ADSR DUB |
Palm | Walnut | Shadow Expert | Carpark Records 
Hype Williams | Loud Challenge | Rainbow Edition | Big Dada 
Lali Puna | Deep Dream | Two Windows | ANOST 
Iglooghost | Bug Thief | Neō Wax Bloom | Brainfeeder 
Ursula Bogner | Atmosphaerische Energie | Winkel Pong | Faitiche
Digital in Berlin
Digital in Berlin presents as agency quality forms of serious music. An online guide, events promoter, organiser, curator and forger of ideas, the Digital in Berlin network is active in all spheres of Berlin sub-culture. Away from mainstream, pop-culture and the conventional society; we report on the most breathtaking city in Europe. Because the destiny of Berlin is a continuous journey with out ever arriving.
Moderated and compiled by: Dirk Markham, Michael Rosen and guests
---
88,4 MHz - Pi Radio