2018-05-10 06:00:00
2018-05-10 07:00:00
Pi Radio
Garage Punk Pirate Radio Podcast Network. – IxnayRay hosts Way Past Cool on Radio Mutation.
---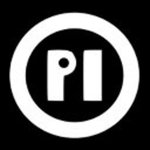 Minimum Wages Of Sin – New Bomb Turks
Last Time Around – The Del-Vetts
Drag – Thee Tsunamis
Infidelity A-Go-Go – The Hollywood Sinners
The Wild One – Link Wray
Crack In Your System – Bantam Rooster
Dirty Woman – Champion Jack Dupree
Pinball – The OK Kings
Got To Have Your Lovin' – Oscar & The Majestics
Gonna Break – Destination Lonely
Apes Live A Life – The Blind Shake
Get Out Of My Eye – The Soul Vendors
I Can't Win – Digger & The Pussycats
Rear View Mirror – The Black Snakes
Satan Is Her Name – Steve King
You're The Boss – Elvis Presley & Ann Margret
Egypt Berry – The Night Beats
Inside Looking Out – The Animals
Way Past Cool
For fans of raunchy, wild rock'n'roll, old and new… garage, psych, punk, surf, rockabilly, soul, R&B, and lo-fi, primitive trash. Garage, Punk, Rockabilly, Surf, Blues, R & B, and whatever trashy, crappy music I feel like playing.
Radio Mutation
Formerly known as GaragePunk Pirate Radio (2005–2015) and born of the original GaragePunk Forums message board at GaragePunk.com, Radio Mutation is a podcast network of DJ-hosted music shows featuring wild and untamed garage rock, punk, surf/instro, rockabilly, primitive R&B, power pop, swamp rock, proto-punk, post-punk, psychedelic rock, broken blues… basically all styles of gritty, desperate, REAL rock 'n' roll. All of them low-budget productions, independently produced and non-commercial (that means we make no money whatsoever from this endeavor).
Oh, and did we mention our shows are entertaining as hell? It's true! Loads of personality and, just like the Young Lions Conspiracy*, a heaping helping of Integrity, Soul, and Attitude. Not to mention hours upon hours of great rock 'n' roll that you will simply not hear anywhere else.
---
88,4 MHz - Pi Radio