2018-05-17 21:30:00
2018-05-17 23:00:00
Pi Radio
D/B Radio with a view to bringing different styles and directions in music to a wider audience, and so fostering music that has a formidable and extraordinary approach.
---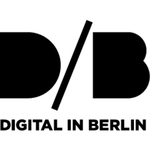 Okzharp & Manthe Ribane – Dun
Lanark Artefax – Touch Absence
DJ Marcelle – Two Walls
Stephen Malkmus & The Jicks – Future Suite
Talaboman – Safe Changes
Minimal Violence – MVX
Cavern of Anti-Matter – Motion Flow
Maike Zazie – Maedchen_Vom_Anderen_Stern
AMMAR 808 – Layli (feat. Mehdi Nassouli)
Namgar – Orphan Camel
Eric Chenaux – Bird & Moon
Tatu Rönkkö – Tekoäy
Rauelsson – Sierra
Palm – Color Code
Fauna ∂rive by (Gauna)
The Sea and Cake – Cover the Mountain
Alessandro Cortini – Vincere
Digital in Berlin
Digital in Berlin presents as agency quality forms of serious music. An online guide, events promoter, organiser, curator and forger of ideas, the Digital in Berlin network is active in all spheres of Berlin sub-culture. Away from mainstream, pop-culture and the conventional society; we report on the most breathtaking city in Europe. Because the destiny of Berlin is a continuous journey with out ever arriving.
Moderated and compiled by: Dirk Markham, Michael Rosen and guests
---
88,4 MHz - Pi Radio