2019-01-04 05:00:00
2019-01-04 06:00:00
Pi Radio
Die Brainwashed - Radio Edition ist eine einstündige Show mit Musik von den Künstlern und Labels auf Brainwashed.com.
---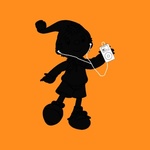 Cosey Fanni Tutti, "Tutti (edit)" (Tutti) 2019 Conspiracy International
Jessica Bailiff, "Failing Yesterday" (Even In Silence) 1998 Kranky
Little Annie, "Thirteen Things I Did Today" (Interiors) 1998 Sentrax
Monade, "Cache Cache" (Caliméro / Cache Cache) 1998 Duophonic
Françoiz Breut, "Ma Colere" (Ma Colere) 1998 Bella Union
Lisa Gerrard & Pieter Bourke, "Shadow Magnet" (Duality) 1998 4AD
Malka Spigel, "One" (My Pet Fish) 1998 Swim
Neotropic, "Vacetious Blooms" (Mr. Brubaker's Strawberry Alarm Clock) 1998 Ninja Tune
Lisa Germano, "Reptile" (Slide) 1998 4AD
Solex, "Some Solex" (Solex Vs. The Hitmeister) 1998 Matador
Kristin Hersh, "Some Catch Flies" (Strange Angels) 1998 4AD
Ms. John Soda, "Up And Away" (Jimmy Gimme More) 1998 Hausmusik
Sally Doherty and the Sumacs, "Voice" (Sleepy Memory) 1998 Tiger
Diamanda Galás, "Supplica A Mia Madre" (Malediction and Prayer) 1998 Mute
Sendung vom 11. November 2018
Brainwashed - Radio Edition
Email podcast at brainwashed dot com to say who you are; what you like; what you want to hear; share pictures for the podcast of where you're from, your computer or MP3 player with or without the Brainwashed Podcast Playing; and win free music! We have no tracking information, no idea who's listening to these things so the more feedback that comes in, the more frequent podcasts will come. You will not be put on any spam list and your information will remain completely private and not farmed out to a third party. Thanks for your attention and thanks for listening.
---
88,4 MHz - Pi Radio