2018-07-12 06:00:00
2018-07-12 07:00:00
Pi Radio
Garage Punk Pirate Radio Podcast Network. – DJ Danny hosts Record Roulette Club on Radio Mutation.
---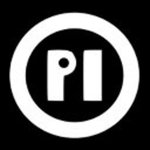 Set on the subterranean Mine-World, a band of human worker are treated like slaves under the power of the evil overlord Zygon until one, Orin, unearths the hilt of a mythical sword that only he can master. Escaping the planet, he runs into the rogue smuggler Dagg and a pair of helpful droids and the princess, who all team up to return to the Mine-World with a plan to defeat Zygon and free Orin's enslaved people. Once again Danny picks out records for your earballs to listen to.
No theme.
Les Lullies – Don'T Look Twice
Bad Vibes – Watermelon Trucks
The Blenders – Graveyard
The Everly Brothers – Gone Gone Gone
Gina Carroll – Bye Bye Big Boy
Red Cross – Burn Out
Bits Of Shit – Dirty Bomb
Baby Shakes – Another Place
Benny Spellman – The Word Game
Wanda Jackson – Hard Headed Woman
Mary Wells – Bye Bye Baby
Datenight (Us) – In And Out
Roger Miller – Whistle Stop
The Number Ones – Lie To Me
Shirley Matthews – Big Town Boy
Big Charles Green – Rocking On The Moon Tonight
Curtis Lee – Is She In Your Town
James T Horn – Glory Bound Train
The Poets – That'S The Way Its Got To Be
The Plagues – I'Ve Been Through It Before
The Toms – I Did The Wrong Thing
Earl Curry – One Whole Year Baby
101 Strings – A Bad Trip Back To '69
Dave Dudley – 2 Six Packs Away
Black Sabbath – Solitude
Record Roulette Club
Punk, Garage Punk, R&B, Soul, Oldies, etc.
Radio Mutation
Formerly known as GaragePunk Pirate Radio (2005–2015) and born of the original GaragePunk Forums message board at GaragePunk.com, Radio Mutation is a podcast network of DJ-hosted music shows featuring wild and untamed garage rock, punk, surf/instro, rockabilly, primitive R&B, power pop, swamp rock, proto-punk, post-punk, psychedelic rock, broken blues… basically all styles of gritty, desperate, REAL rock 'n' roll. All of them low-budget productions, independently produced and non-commercial (that means we make no money whatsoever from this endeavor).
Oh, and did we mention our shows are entertaining as hell? It's true! Loads of personality and, just like the Young Lions Conspiracy*, a heaping helping of Integrity, Soul, and Attitude. Not to mention hours upon hours of great rock 'n' roll that you will simply not hear anywhere else.
---
88,4 MHz - Pi Radio