2019-01-25 05:00:00
2019-01-25 06:00:00
Pi Radio
Die Brainwashed - Radio Edition ist eine einstündige Show mit Musik von den Künstlern und Labels auf Brainwashed.com.
---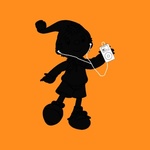 Mouse on Mars, "Foul Mouth" (Dimensional People) 2018 Thrill Jockey
Beast, "Paprika Shorts" (Ens) 2018 Thrill Jockey
Organum, "Raven 13" (Raven) 2018 Siren
Laibach, "Favorite Things" (The Sound Of Music) 2018 Mute
Kamwema Jean and His Friends, "Nabela" (Listen All Around: The Golden Age of Central and East African Music) 1952 Dust-to-Digital
The Stargazer Lilies, "Love to Hate" (Love to Hate) 2018 self-released
Songs: Ohia, "I Promise Not To Quit (Lioness Sessions outtake)" (Love & Work: The Lioness Sessions) 2000 Secretly Canadian
serpentwithfeet, "Bless Ur Heart" (Soil) 2018 Secretly Canadian
Sean McCann, "Pistons (2017)" (Saccharine Scores) 2018 Recital Program
Nick Malkin, "Slow Day II" (Slow Day on Brilliant Drive) 2018 Geographic North
Koray Kantarcioglu, "22 47 91 Take 2" (Loopworks) 2018 Discrepant
Machinefabriek with Anne Bakker, "Scene 13" (Short Scenes) 2018 Zoharum
Sendung vom 16. Dezember 2018
Brainwashed - Radio Edition
Email podcast at brainwashed dot com to say who you are; what you like; what you want to hear; share pictures for the podcast of where you're from, your computer or MP3 player with or without the Brainwashed Podcast Playing; and win free music! We have no tracking information, no idea who's listening to these things so the more feedback that comes in, the more frequent podcasts will come. You will not be put on any spam list and your information will remain completely private and not farmed out to a third party. Thanks for your attention and thanks for listening.
---
88,4 MHz - Pi Radio