2019-06-07 05:00:00
2019-06-07 06:00:00
Pi Radio
Die Brainwashed - Radio Edition ist eine einstündige Show mit Musik von den Künstlern und Labels auf Brainwashed.com.
---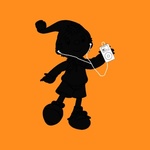 Uilab, "St. Elmo's Fire (Radio)" (Fires) 1998 Duophonic / Bingo
Glenn Jones, "The Last Passenger Pigeon" (The Giant Who Ate Himself and Other New Works For 6 and 12 String Guitar) 2018 Thrill Jockey
Carl Stone, "Banteay Srey" (Electronic Music from the Eighties and Nineties) 1992 Unseen Worlds
Carla dal Forno, "Summertime Sadness" (Top of the Pops) 2018 self-released
The Body, "Off Script" (I Have Fought Against It, But I Can't Any Longer.) 2018 Thrill Jockey
Doris Norton, "Personal Computer" (Personal Computer) 1984 Mannequin
The Durutti Column, "Without Mercy (Stanzas IX-XII)" (Without Mercy) 1984 Factory Benelux
Aaron Martin, "Moment of Passing" (A Room Now Empty) 2018 Preserved Sound
John Parish, "Sorry For Your Loss (feat. PJ Harvey)" (Bird Dog Dante) 2018 Thrill Jockey
Paul Page and his Paradise Music, "Passport To Paradise" (Pacific Paradise) 1961 Subliminal Sounds
Brainwashed - Radio Edition
Email podcast at brainwashed dot com to say who you are; what you like; what you want to hear; share pictures for the podcast of where you're from, your computer or MP3 player with or without the Brainwashed Podcast Playing; and win free music! We have no tracking information, no idea who's listening to these things so the more feedback that comes in, the more frequent podcasts will come. You will not be put on any spam list and your information will remain completely private and not farmed out to a third party. Thanks for your attention and thanks for listening.
---
88,4 MHz - Pi Radio