2019-06-14 05:00:00
2019-06-14 06:00:00
Pi Radio
Die Brainwashed - Radio Edition ist eine einstündige Show mit Musik von den Künstlern und Labels auf Brainwashed.com.
---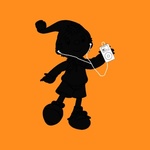 Traden, "Kung Karlsson" (Traden) 2018 Subliminal Sounds
Thalia Zedek Band, "Bend Again" (Fighting Season) 2018 Thrill Jockey
Slomo, "Super-Individual" (Transits) 2017 Trilithon
Mark Van Hoen, "Opposite Day" (Invisible Threads) 2018 Touch
HTRK, "Mentions" (Drama) 2018 Ghostly
Roy Montgomery, "Landfall (feat. Liz Harris)" (Suffuse) 2018 Grapefruit
Rafael Anton Irisarri, "Sonder" (Sirimiri) 2018 Umor Rex
Kon Liet, "Pacoh Song" (Music of Southern Laos) 2018 Akuphone
Lori Scacco, "Red Then Blue" (Desire Loop) 2018 Mysteries of the Deep
Thousand Foot Whale Claw, "Double Abyss" (Black Hole Party) 2018 Holodeck
Brainwashed - Radio Edition
Email podcast at brainwashed dot com to say who you are; what you like; what you want to hear; share pictures for the podcast of where you're from, your computer or MP3 player with or without the Brainwashed Podcast Playing; and win free music! We have no tracking information, no idea who's listening to these things so the more feedback that comes in, the more frequent podcasts will come. You will not be put on any spam list and your information will remain completely private and not farmed out to a third party. Thanks for your attention and thanks for listening.
---
88,4 MHz - Pi Radio