2019-06-21 05:00:00
2019-06-21 06:00:00
Pi Radio
Die Brainwashed - Radio Edition ist eine einstündige Show mit Musik von den Künstlern und Labels auf Brainwashed.com.
---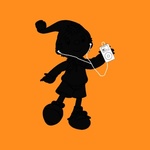 Charalambides, "True Love" (Charalambides: Tom and Christina Carter) 2018 Drawing Room
Klara Lewis and Simon Fisher Turner, "Tank" (Care) 2018 Editions Mego
Diamanda Galas, "Round Midnight" (All The Way) 2017 Intravenal Sound Operations
Elizabeth Fraser, "Moses (Thighpaulsandra Remix)" (Moses) 2009 Rough Trade
break_fold, "21_01_18" (27_05_17 - 21_01_18) 2018 Reject and Fade
Marissa Nadler, "Blue Vapor" (For My Crimes) 2018 Sacred Bones
Throbbing Gristle, "AB/7A" (D.o.A. The Third And Final Report Of Throbbing Gristle) 1978 Industrial
Baby Dee, "And Anne Marie Does Love To Sing" (A Book Of Songs For Anne Marie) 2004 Drag City
Swans, "All Lined Up" (Soundtracks For The Blind) 1996 Young God
This Mortal Coil, "Carolyn's Song" (Blood) 1991 4AD
Brainwashed - Radio Edition
Email podcast at brainwashed dot com to say who you are; what you like; what you want to hear; share pictures for the podcast of where you're from, your computer or MP3 player with or without the Brainwashed Podcast Playing; and win free music! We have no tracking information, no idea who's listening to these things so the more feedback that comes in, the more frequent podcasts will come. You will not be put on any spam list and your information will remain completely private and not farmed out to a third party. Thanks for your attention and thanks for listening.
---
88,4 MHz - Pi Radio