2019-06-28 05:00:00
2019-06-28 06:00:00
Pi Radio
Die Brainwashed - Radio Edition ist eine einstündige Show mit Musik von den Künstlern und Labels auf Brainwashed.com.
---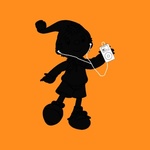 Sugar Plant, "Days" (Headlights) 2018 Mango Knife
Omni Gardens, "The Physical Plane, The Astral Plane" (West Coast Escapism) 2018 Holodeck
Alexander Tucker, "Visiting Again" (Don't Look Away) 2018 Thrill Jockey
Catherine Christer Hennix, "Tape 9 Marimba Final" (Selected Early Keyboard Works) 2017 Black Forms/Empty Editions
The Skygreen Leopards, "Hurray for the Beast" (The Jingling World of The Skygreen Leopards) 2018 Soft Abuse
Less Bells, "Forest Ghosts" (Solifuge) 2018 Kranky
Gavin Guthrie, "Home Furnishings" (The Totality) 2018 Medical
Immersion, "Microclimate" (Sleepless) 2018 Swim
Jason Lescalleet, "The Grind (Organ Music #4)" (Almost Is Almost Good Enough) 2018 Glistening Examples
Jullia Kent and Jean D.L., "Part Three" (The Great Lake Swallows) 2018 Gizeh
Blue Chemise, "Melody" (Daughters Of Time) 2018 Students of Decay
Toshimaru Nakamura, "NIMB 53" (Re-Verbed (No-Input Mixing Board 9)) 2018 Room40
Brainwashed - Radio Edition
Email podcast at brainwashed dot com to say who you are; what you like; what you want to hear; share pictures for the podcast of where you're from, your computer or MP3 player with or without the Brainwashed Podcast Playing; and win free music! We have no tracking information, no idea who's listening to these things so the more feedback that comes in, the more frequent podcasts will come. You will not be put on any spam list and your information will remain completely private and not farmed out to a third party. Thanks for your attention and thanks for listening.
---
88,4 MHz - Pi Radio