2019-08-02 05:00:00
2019-08-02 06:00:00
Pi Radio
Die Brainwashed - Radio Edition ist eine einstündige Show mit Musik von den Künstlern und Labels auf Brainwashed.com.
---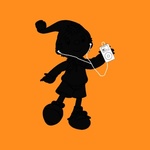 Von Spar, "Extend The Song (feat. Laetitia Sadier)" (Under Pressure) 2019 Bureau B
Sarah Davachi, "Perfumes I" (Pale Bloom) 2019 W.25th/Superior Viaduct
House and Land, "Two Sisters" (Across The Field) 2019 Thrill Jockey
The Caretaker, "Internal unravel" (Everywhere, an empty bliss) 2019 History Always Favours the Winners
Khotin, "Dwellberry" (Beautiful You) 2019 Ghostly
Celer, "(06.23.17) From the doorway of the beef noodle shop, shoes on the street in the rain, outside the karate school / Rains lit by neon" (Xièxie) 2019 Two Acorns
Dharma Shanti Orchestra, "Pemungkah" (The Gamelan of the Walking Warriors) 2017 Akuphone
Carl Stone, "Baroo" (Baroo) 2019 Unseen Worlds
Motion Sickness of Time Travel, "Losi's Bot" (Subterranean) 2019 Adversary Electronics
Gavin Miller, "Part 2" (Shimmer) 2018 Sound In Silence
Brainwashed - Radio Edition
Email podcast at brainwashed dot com to say who you are; what you like; what you want to hear; share pictures for the podcast of where you're from, your computer or MP3 player with or without the Brainwashed Podcast Playing; and win free music! We have no tracking information, no idea who's listening to these things so the more feedback that comes in, the more frequent podcasts will come. You will not be put on any spam list and your information will remain completely private and not farmed out to a third party. Thanks for your attention and thanks for listening.
---
88,4 MHz - Pi Radio