2019-08-09 05:00:00
2019-08-09 06:00:00
Pi Radio
Die Brainwashed - Radio Edition ist eine einstündige Show mit Musik von den Künstlern und Labels auf Brainwashed.com.
---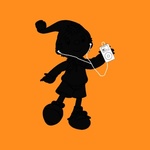 Sequoyah Murray, "Penalties of Love" (Penalties of Love) 2019 Thrill Jockey
Mort Garson, "Plantasia" (Mother Earth's Plantasia) 1976 Homewood / 2019 Sacred Bones
Russell E.L. Butler, "I Know I Am Petty" (Petty) 2019 Ghostly
Teho Teardo, "Unfinished Beautiful Everything" (Grief is the Thing with Feathers) 2019 Specula
Dustin Laurenzi, "Fiesta Piano Solo" (Snaketime: The Music of Moondog) 2019 Astral Spirits / Feeding Tube
The Durutti Column, "Fridays" (Obey the Time) 1990 Factory / 2019 Factory Benelux
Forest Management, "Blue Leaves" (Passageways) 2019 Whited Sepulchre
astrïd, "Grateloupe" (A Porthole (I)) 2019 Gizeh
"Blue" Gene Tyranny, "Next Time Might Be Your Time" (Out of the Blue) 1977 Lovely Music / 2019 Unseen Worlds
Umber, "From This Earth To Another" (This Earth To Another) 2018 Sound In Silence
Brainwashed - Radio Edition
Email podcast at brainwashed dot com to say who you are; what you like; what you want to hear; share pictures for the podcast of where you're from, your computer or MP3 player with or without the Brainwashed Podcast Playing; and win free music! We have no tracking information, no idea who's listening to these things so the more feedback that comes in, the more frequent podcasts will come. You will not be put on any spam list and your information will remain completely private and not farmed out to a third party. Thanks for your attention and thanks for listening.
---
88,4 MHz - Pi Radio