2019-08-23 05:00:00
2019-08-23 06:00:00
Pi Radio
Die Brainwashed - Radio Edition ist eine einstündige Show mit Musik von den Künstlern und Labels auf Brainwashed.com.
---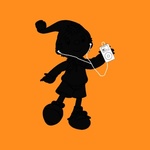 A Certain Ratio, "Houses In Motion" (ACR:Box) 2019 Mute
Lou Rebecca, "Break It Apart" (Restless) 2019 Holodeck
Lee Ranaldo/Jim Jarmusch/Marc Urselli/Balázs Pándi, "Andvari" (Lee Ranaldo/Jim Jarmusch/Marc Urselli/Balázs Pándi) 2019 Trost
Helm, "I Knew You Would Respond" (Chemical Flowers) 2019 Pan
Ciel, "Why Me?" (Why Me?) 2019 Ghostly
Junkie Flamingos, "Evening of Our Days" (Lemegeton Party) 2019 Helen Scarsdale Agency
Fox Millions Duo, "Biting Through" (Biting Through) 2019 Thrill Jockey
Het Interstedelijk Harmoniumverbond, "BALG (Bellows)" (Het Interstedelijk Harmoniumverbond) 2019 (K-RAA-K)³
Locust, "Promise" (Green) 2019 Medical
MIS+RESS, "The Floating World" (Dispellers) 2019 Sound In Silence
Brainwashed - Radio Edition
Email podcast at brainwashed dot com to say who you are; what you like; what you want to hear; share pictures for the podcast of where you're from, your computer or MP3 player with or without the Brainwashed Podcast Playing; and win free music! We have no tracking information, no idea who's listening to these things so the more feedback that comes in, the more frequent podcasts will come. You will not be put on any spam list and your information will remain completely private and not farmed out to a third party. Thanks for your attention and thanks for listening.
---
88,4 MHz - Pi Radio