2019-08-30 05:00:00
2019-08-30 06:00:00
Pi Radio
Die Brainwashed - Radio Edition ist eine einstündige Show mit Musik von den Künstlern und Labels auf Brainwashed.com.
---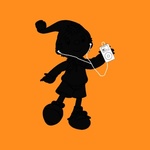 JK Flesh, "In Your Pit" (In Your Pit) 2019 Pressure
Diamanda Galás, "Balm in Gilead (live at the Knitting Factory, 1998)" (The Cleopatra Set) 2008 Intravenal Sound Operations
Brian Harnetty, "Amanda" (Shawnee, Ohio) 2019 Karl
Kukangendai, "Chigaukoto wo Kangaeyo" (Palm) 2019 Ideologic Organ
Zachary Paul, "Premonition" (A Meditation on Discord) 2019 Touch
Luc Ferrari, "Unheimlich Schön (excerpt)" (Music Promenade / Unheimlich Schön) 1993 Metamkine / 2019 Recollection GRM
Chris Corsano & Bill Orcutt, "Cyclone 1" (Electric Smog) 2019 Unrock
Reynols, "Ruavas Ruman Macia" (Minecxio Emanations 1993-2018) 2019 Pica Disk
Yannick Franck presents Mt. Gemini, "What Can I Do" (Just Like a River) 2019 Sub Rosa
Keith Fullerton Whitman, "Nantes Playthroughs (1)" (Late Playthroughs) 2019 self-released
Brainwashed - Radio Edition
Email podcast at brainwashed dot com to say who you are; what you like; what you want to hear; share pictures for the podcast of where you're from, your computer or MP3 player with or without the Brainwashed Podcast Playing; and win free music! We have no tracking information, no idea who's listening to these things so the more feedback that comes in, the more frequent podcasts will come. You will not be put on any spam list and your information will remain completely private and not farmed out to a third party. Thanks for your attention and thanks for listening.
---
88,4 MHz - Pi Radio