2019-07-05 05:00:00
2019-07-05 06:00:00
Pi Radio
Die Brainwashed - Radio Edition ist eine einstündige Show mit Musik von den Künstlern und Labels auf Brainwashed.com.
---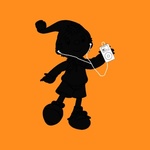 SPC ECO, "Little Ones" (Little Ones) 2018 self-released
Cosey Fanni Tutti, "Moe" (Tutti) 2018 Conspiracy International
Ellen Fullman & Okkyung Lee, "The Air Around Her - Part I" (The Air Around Her) 2018 1703 Skivbolaget
Chasms, "Every Heaven In Between" (The Mirage) 2019 Felte
INRA, "The Content Consuming Its Form" (The Content Consuming Its Form) 2018 Pinbox Teleport
My Disco, "Rival Colour" (Environment) 2019 Downwards
Richard Youngs, "Filling My Mind with Stars" (Dissident) 2019 Glass Modern
Jay Glass Dubs, "The Evil Empire" (Epitaph) 2019 Bokeh Versions
Hekla, "Í Hring" (Á) 2018 Phantom Limb
Tim Hecker, "That World" (Anoyo) 2019 Kranky
Brainwashed - Radio Edition
Email podcast at brainwashed dot com to say who you are; what you like; what you want to hear; share pictures for the podcast of where you're from, your computer or MP3 player with or without the Brainwashed Podcast Playing; and win free music! We have no tracking information, no idea who's listening to these things so the more feedback that comes in, the more frequent podcasts will come. You will not be put on any spam list and your information will remain completely private and not farmed out to a third party. Thanks for your attention and thanks for listening.
---
88,4 MHz - Pi Radio