2019-09-13 05:00:00
2019-09-13 06:00:00
Pi Radio
Die Brainwashed - Radio Edition ist eine einstündige Show mit Musik von den Künstlern und Labels auf Brainwashed.com.
---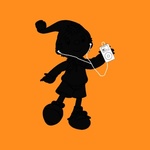 Earthen Sea, "Living Space" (Grass And Trees) 2019 Kranky
Christopher Willits, "Coast" (Sunset) 2019 Ghostly
Uzeda, "Deep Blue Sea" (Quocumque jeceris stabit) 2019 Temporary Residence
Félicia Atkinson, "Shirley to Shirley" (The Flower And The Vessel) 2019 Shelter Press
Cross Record, "PYSOL My Castle" (Cross Record) 2019 Grapefruit
Earthen Sea, "Stateless" (Ink) 2015 Lovers Rock
Earthen Sea, "Also An Act Of Love" (An Act of Love) 2017 Kranky
Earthen Sea, "Shallow, Shadowless" (Grass And Trees) 2019 Kranky
Guest: Jacob Long of Earthen Sea
Brainwashed - Radio Edition
Email podcast at brainwashed dot com to say who you are; what you like; what you want to hear; share pictures for the podcast of where you're from, your computer or MP3 player with or without the Brainwashed Podcast Playing; and win free music! We have no tracking information, no idea who's listening to these things so the more feedback that comes in, the more frequent podcasts will come. You will not be put on any spam list and your information will remain completely private and not farmed out to a third party. Thanks for your attention and thanks for listening.
---
88,4 MHz - Pi Radio