2019-12-20 05:00:00
2019-12-20 06:00:00
Pi Radio
Die Brainwashed - Radio Edition ist eine einstündige Show mit Musik von den Künstlern und Labels auf Brainwashed.com.
---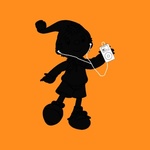 Nathan Amundson, "More Horses" (Western Songs) 2015 Silentes
Ars Phoenix, "Desiccation" (Shinju) 2015 Dead Tank/Popnihil
Asmus Tietchens, "Ornament 3" (Ornamente (zwischen Null und Eins)) 2015 Line
Oiseaux-Tempête, "Aslan Sütü (Santé, Vieux Monde!)" (Ütopiya?) 2015 Sub Rosa
Biosphere, "Space Is Fizzy" (Stator) 2015 Touch
HTRK, "Fascinator" (Marry Me Tonight) 2008 Ghostly International
Apparat, "Bugs and Fixes" (Multifunktionsebene, Tttrial and Eror, Duplex) 2015 Shitkatapult
Heather Leigh, "The Return" (I Abused Animal) 2015 Editions Mego
Loren Connors, "Blues No. 1" (Blues: The "Dark Paintings" of Mark Rothko) 2015 Family Vineyard
Rangda, "To Melt The Moon" (The Heretic's Bargain) 2016 Drag City
Brainwashed - Radio Edition
Email podcast at brainwashed dot com to say who you are; what you like; what you want to hear; share pictures for the podcast of where you're from, your computer or MP3 player with or without the Brainwashed Podcast Playing; and win free music! We have no tracking information, no idea who's listening to these things so the more feedback that comes in, the more frequent podcasts will come. You will not be put on any spam list and your information will remain completely private and not farmed out to a third party. Thanks for your attention and thanks for listening.
---
88,4 MHz - Pi Radio