2020-04-10 05:00:00
2020-04-10 06:00:00
Pi Radio
Die Brainwashed - Radio Edition ist eine einstündige Show mit Musik von den Künstlern und Labels auf Brainwashed.com.
---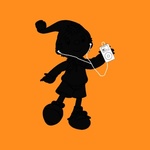 Duster, "Copernicus Crater" (Duster) 2019 Muddguts
In The Nursery, "Object of Desire" (The Seashell and the Clergyman) 2019 ITN Corp
Caribou, "Home" (Home) 2019 Merge
Joseph Allred, "The Rose Garden" (The Rose Garden) 2019 Reverb Worship
Voluminous Sparks, "dontdream" (Voluminous Sparks) 2019 Tigerbeat6
Shapednoise, "Blaze (feat. Justin K Broadrick)" (Aesthesis) 2019 Numbers
Memory Drawings, "The Final Curtain" (Phantom Lights) 2018 Signal / 2019 Sound In Silence
The Veldt, "The Color of Love is Blue" (Thanks to the Moth and Areanna Rose) 2017 self-released
Theodore Cale Schafer, "It's Late" (Patience) 2019 Students of Decay
Oval, "Eksploio" (Eksploio) 2019 Thrill Jockey
Hamerkop, "We Can Wing" (Remote) 2019 Drag City
Yobkiss, "The Sadness Destroyer (ft. Yuko Araki)" (The Remains Of a Gone Optimism) 2019 Medical
Blaine L. Reininger, "Atomium Sunrise" (Commissions 2) 2019 LTM
Astatine, "Rotary Combine" (Global Exposure) 2019 Sound In Silence
Sendung vom 10. November 2019
Brainwashed - Radio Edition
Email podcast at brainwashed dot com to say who you are; what you like; what you want to hear; share pictures for the podcast of where you're from, your computer or MP3 player with or without the Brainwashed Podcast Playing; and win free music! We have no tracking information, no idea who's listening to these things so the more feedback that comes in, the more frequent podcasts will come. You will not be put on any spam list and your information will remain completely private and not farmed out to a third party. Thanks for your attention and thanks for listening.
---
88,4 MHz - Pi Radio