2020-05-29 05:00:00
2020-05-29 06:00:00
Pi Radio
Die Brainwashed - Radio Edition ist eine einstündige Show mit Musik von den Künstlern und Labels auf Brainwashed.com.
---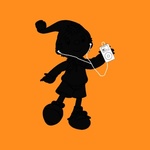 Einsturzende Neubauten, "Rausch / Die Interimsliebenden" (Interim) 1993 Mute
Joseph Allred, "The Giant Who Shrank Himself" (Traveler) 2019 Feeding Tube
Trilok Gurtu, "Holy Mess" (God Is A Drummer) 2020 Jazzline
Midwife, "Anyone Can Play Guitar" (Forever) 2020 The Flesner
Lightning Bolt, "Murk Hike" (Lightning Bolt) 1999 Load / 2020 Thrill Jockey
Borusiade, "Time (No Time)" (Fortunate Isolation) 2020 Dark Entries
Midori Hirano, "Remembrance" (Invisible Island) 2020 Sonic Pieces
Alvie Self, "Let's Go Wild" (The Best Of Don Ray Records) 1959 Don Ray / 2019 Numero Group
DEF, "L'oeil Interieur" (Re-Cover (Sybaritic a Militant Songs)) 2020 Ant-Zen
The Ugly Things, "Baby I Don't Wanna Drive" (Back from the Canigo: Garage Punks Vs Freakbeat Mods Perpignan 1989-1999) 2019 Staubgold
Nick Malkin, "Secondhand Identity" (A Typical Night in the Pit) 2020 Soda Gong
Nicole Oberle, "Stay With Me" (Skin) 2019 self-released / 2020 Whited Sepulchre
Sendung vom 26. Januar 2020
Brainwashed - Radio Edition
Email podcast at brainwashed dot com to say who you are; what you like; what you want to hear; share pictures for the podcast of where you're from, your computer or MP3 player with or without the Brainwashed Podcast Playing; and win free music! We have no tracking information, no idea who's listening to these things so the more feedback that comes in, the more frequent podcasts will come. You will not be put on any spam list and your information will remain completely private and not farmed out to a third party. Thanks for your attention and thanks for listening.
---
88,4 MHz - Pi Radio