2019-08-16 05:00:00
2019-08-16 06:00:00
Pi Radio
Die Brainwashed - Radio Edition ist eine einstündige Show mit Musik von den Künstlern und Labels auf Brainwashed.com.
---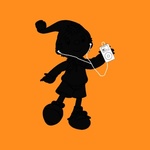 Coil, "Hammersmith Deceivers" (Live Five) 2019 Retractor
Lee "Scratch" Perry, "African Starship" (Rainford) 2019 On-U Sound
Jan St. Werner, "Glottal Wolpertinger Feedback Band 3 / B" (Glottal Wolpertinger (Fiepblatter Catalogue #6)) 2019 Thrill Jockey
Akira Rabelais, "star to every wandring worth's unknown (excerpt)" (cxvi) 2019 self-released / Boomkat Editions
Osborne, "Fools" (Fools) 2019 Helen Scarsdale Agency
Gramm, "Type Eins" (Personal Rock) 1999 Source / 2019 Faitiche
Michele Mercure, "Ghosts Before Breakfast" (Beside Herself) 2018 RVNG Intl.
Styrofoam, "The Crook Of Your Elbow" (We Can Never Go Home) 2018 Sound In Silence
Deaf Center, "Entity Voice" (Low Distance) 2019 Sonic Pieces
Snowdrops, "Weird Dance" (Manta Ray (Soundtrack)) 2019 Gizeh
Brainwashed - Radio Edition
Email podcast at brainwashed dot com to say who you are; what you like; what you want to hear; share pictures for the podcast of where you're from, your computer or MP3 player with or without the Brainwashed Podcast Playing; and win free music! We have no tracking information, no idea who's listening to these things so the more feedback that comes in, the more frequent podcasts will come. You will not be put on any spam list and your information will remain completely private and not farmed out to a third party. Thanks for your attention and thanks for listening.
---
88,4 MHz - Pi Radio