2019-12-27 05:00:00
2019-12-27 06:00:00
Pi Radio
Die Brainwashed - Radio Edition ist eine einstündige Show mit Musik von den Künstlern und Labels auf Brainwashed.com.
---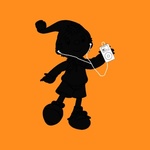 Carter Tutti, "Obsession (2015 Version)" (Carter Tutti Plays Chris and Cosey) 2015 Conspiracy International
Simon Scott, "Swanbark" (Insomni) 2015 Ash International
Plastic Palace People, "side b (excerpt)" (From the Host of Late-comers) 2015 Streamline
Amara Toure, "Salamouti (Featuring L'Orchestre Massako)" (Amara Touré (1973 - 1980)) 2015 Analog Africa
C418, "Cat" (Minecraft Volume Alpha) 2011 Ghostly International
Personable, "New Balance" (New Lines) 2015 Peak Oil
Frank Bretschneider, "Cycle/Circle" (Isolation) 2015 Line
Evan Caminiti, "Excelsior" (Meridian) 2015 Thrill Jockey
Jay-Jay Johanson, "I Love Him So" (Opium) 2015 Kwadian
Merzbow, "Part 1 (excerpt)" (Ecobondage) 2015 Menstrual
Brainwashed - Radio Edition
Email podcast at brainwashed dot com to say who you are; what you like; what you want to hear; share pictures for the podcast of where you're from, your computer or MP3 player with or without the Brainwashed Podcast Playing; and win free music! We have no tracking information, no idea who's listening to these things so the more feedback that comes in, the more frequent podcasts will come. You will not be put on any spam list and your information will remain completely private and not farmed out to a third party. Thanks for your attention and thanks for listening.
---
88,4 MHz - Pi Radio