2020-01-24 05:00:00
2020-01-24 06:00:00
Pi Radio
Die Brainwashed - Radio Edition ist eine einstündige Show mit Musik von den Künstlern und Labels auf Brainwashed.com.
---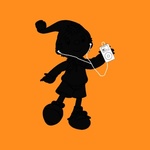 Volcano The Bear, "Volrudolf September Rudolf" (Volrudolf) 2010 Volfurten
Bill Orcutt, "The Sun and Its Horizon" (Odds Against Tomorrow) 2019 Palilalia
Maymind, "A Site Unseen" (A Site Unseen EP) 2019 Perpetual Dawn
Onkonomiyaki Labs, "Radio Child Machine Rental (edit)" (Disaster at Red Fish) 2019 self-released
Saariselka, "Void" (The Ground Our Sky) 2019 Temporary Residence
Floating Spectrum, "Inner island" (A Point Between) 2019 Temporary Residence
Carl Stone, "Himalaya (with Akaihirume) [Single Edit]" (Himalaya) 2019 Unseen Worlds
Kath Bloom and Loren Connors, "Come Here" (Moonlight) 1984 St. Joan / 2019 Chapter Music
Blac Kolor, "Nephi" (Nephi) 2019 Ant-Zen
Benoit Pioulard, "Kit" (May / Atra) 2019 Past Inside the Present
Xylouris White, "Tree Song" (The Sisypheans) 2019 Drag City
Diamanda Galas, "Pardon Me, I've Got Someone To Kill (live on April 15 2008 at Cite de la Musique, Concert Hall in La Villette, Paris)" (All The Way) 2017 Intravenal Sound Operations
Sendung vom 1. September 2019
Brainwashed - Radio Edition
Email podcast at brainwashed dot com to say who you are; what you like; what you want to hear; share pictures for the podcast of where you're from, your computer or MP3 player with or without the Brainwashed Podcast Playing; and win free music! We have no tracking information, no idea who's listening to these things so the more feedback that comes in, the more frequent podcasts will come. You will not be put on any spam list and your information will remain completely private and not farmed out to a third party. Thanks for your attention and thanks for listening.
Wiederholung vom Samstag, 24. Jan 2020, 04:00 Uhr
---
88,4 MHz - Pi Radio