2020-07-31 05:00:00
2020-07-31 06:00:00
Pi Radio
Die Brainwashed - Radio Edition ist eine einstündige Show mit Musik von den Künstlern und Labels auf Brainwashed.com.
---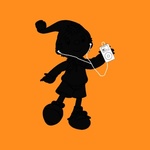 Edward Ka-Spel, "Trifle" (Splendid Isolation (Day 1)) 2020 Self-released
Matt Elliott, "The Day After That" (Farewell To All We Know) 2020 Ici d'ailleurs
Roedelius, "Spiel im Wind" (Selbstportrait Wahre Liebe) 2020 Bureau B
JK Flesh vs Echologist, "Fleshology 3" (Echology Vol 1) 2020 Self-released
Anna Burch, "Not So Bad" (If You're Dreaming) 2020 Polyvinyl
TALsounds, "No Rise" (Acquiesce) 2020 NNA Tapes
Electric Indigo, "Ferrum 3" (Ferrum) 2020 Editions Mego
Asmus Tietchens and CV Liquidsky, "Drangsal am Hauptbahnhof" (Monoposto) 1991 Dradomel / 2020 Die Stadt
Jake Schrock, "Grey Skies" (Omnibus) 2020 Medical
Cucina Povera, "Haaksirikkoutunut" (Tyyni) 2020 Night School
Sendung vom 29. März 2020
Brainwashed - Radio Edition
Email podcast at brainwashed dot com to say who you are; what you like; what you want to hear; share pictures for the podcast of where you're from, your computer or MP3 player with or without the Brainwashed Podcast Playing; and win free music! We have no tracking information, no idea who's listening to these things so the more feedback that comes in, the more frequent podcasts will come. You will not be put on any spam list and your information will remain completely private and not farmed out to a third party. Thanks for your attention and thanks for listening.
---
88,4 MHz - Pi Radio