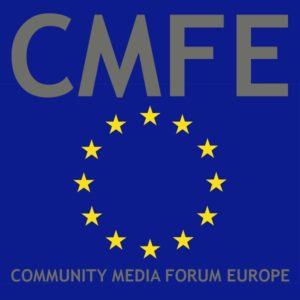 In Berlin the desicion of the Medienanstalt Berlin-Brandenburg resulted in the closure of the Community radio Potsdam an less airtime for the other community radios. In support of the community radio sector in the radio project 88vier, CMFE wrote an open letter to the media council Berlin-Brandenburg.
Subject: Decision relating to the non commercial radio project 88vier (zur Weitergabe an den Medienrat zur Medienratssitzung am 15. Mai 2012)
Dear Prof. Dr. Jutta Limbach,
Dear Media Council of Berlin-Brandenburg
The Community Media Forum Europe (CMFE) supports the requests of our member Bundesverband Freier Radios (BFR) regarding your decision relating to the noncommercial radio project 88vier:
– To withdraw the decision to revoke the license of Free Radio in Potsdam Frrapo;
– To withdraw the decrease of air-time of the community radio groups;
– Not to discriminate the community radio groups against Open Channel ALEX.
The social value of Community Media has been affirmed by the Declaration of the Committee of Ministers on the role of community media in the promotion of the social cohesion and the inter cultural dialogue1, adopted by the Council of Europe on 11 February 2009, and the Resolution of 25 September 2008 of the European Parliament on Community Media in Europe.
In these declarations the Council of Europe and the European Parliament also advocate to acknowledge Community Media within the media laws, to support them financially and to provide these with adequate access to broadcasting networks.
Berlin is widely acknowledged for it's vivid cultural climate. Community media play an important role in articulating this climate and allow citizens to actively participate in different media projects. This calls for a balanced media policy regarding community media, including independent radio projects as 88vier and Frrapo.
We support BFR in the request to amend the Media law Berlin-Brandenburg in respect of acknowledging Community Media as a necessary third sector of media with financial support from radio license fees.
We would be grateful if you could inform us on the outcome of the process and the underlying motivation.
Yours sincerely,
Pieter de Wit
President CMFE
Nijmegen, 4 May 2012